Bee Secure offers the complete solution for protecting your property, installing and maintaining the latest in security equipment for domestic, commercial and industrial premises.
Backed by over 15 years of experience across the North West and with hundreds of happy and secure customers we offer a 24 hour call out service 365 days a year to all makes and models of security systems. Installations range from protecting a small garden shed to large industrial units and we provide a fast, quality and reliable service, tailor made for your requirements, all at a competitive price.
Services Include:
Installation of intruder alarms
Installation of CCTV systems
view your property on your smartphone while you're out and about
Installation of door access systems and intercoms
Health check and service of your existing burglar alarm / cctv system
Installation of fire alarms
Installation of smoke screen
Redcare / dualcom alarm monitoring
Once installed, Bee Secure can carry out routine annual maintenance on all systems to make sure your property is protected for years to come.
Call now for a free survey or to discuss your requirements: 01928 574457 or mobile 07890 868493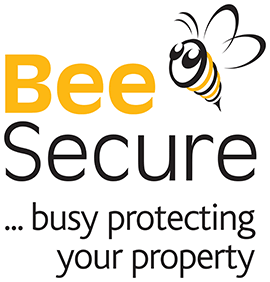 Telephone: 01928 574457
Mobile: 07890 868493
Email: info@beesecure.co.uk
59 Norleane Crescent
Runcorn, Cheshire
WA7 5ES